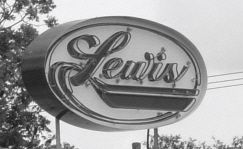 Service...You often hear a lot of talk about it, but few ever really seem to define it. At Lewis Sign Builders, we not only define it, we re-define it every working day of the year. With over a century of combined experience in the National Signage Industry, our highly trained and seasoned staff takes great pride in getting-it-right the first time. So, get the kind of service, and signage, you deserve by talking with a Lewis Sign Representative at 512-312-4555.
We pride ourselves on being a service-oriented company willing to tackle nearly any project that comes our way.
Everything we do is designed to help you make the best impression possible. And we've thought of every imaginable way to do it. We use brilliant, fade-resistant inks, along with premium materials, state-of-the-art technologies, and a host of imaginative ideas to create the kind of image you'll be proud to display.
To learn more about the many services we offer, please contact one of our representatives.
Services